Don't throw away that leftover asparagus! from soups to Pastas, there are so many ways to put your green stems to good use.
Asparagus, Snap Pea, and Radish Salad
Asparagus and creamy feta cheese pair up for a light, refreshing spring salad.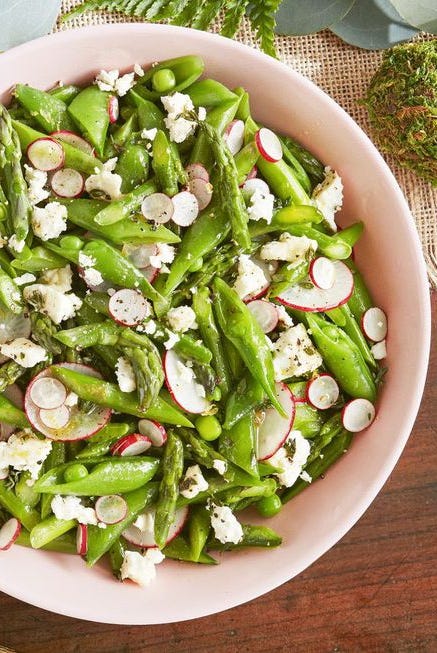 Ravioli with Sautéed Asparagus and Walnuts
Amp up packaged pasta from the store with asparagus and walnuts sautéed in garlic.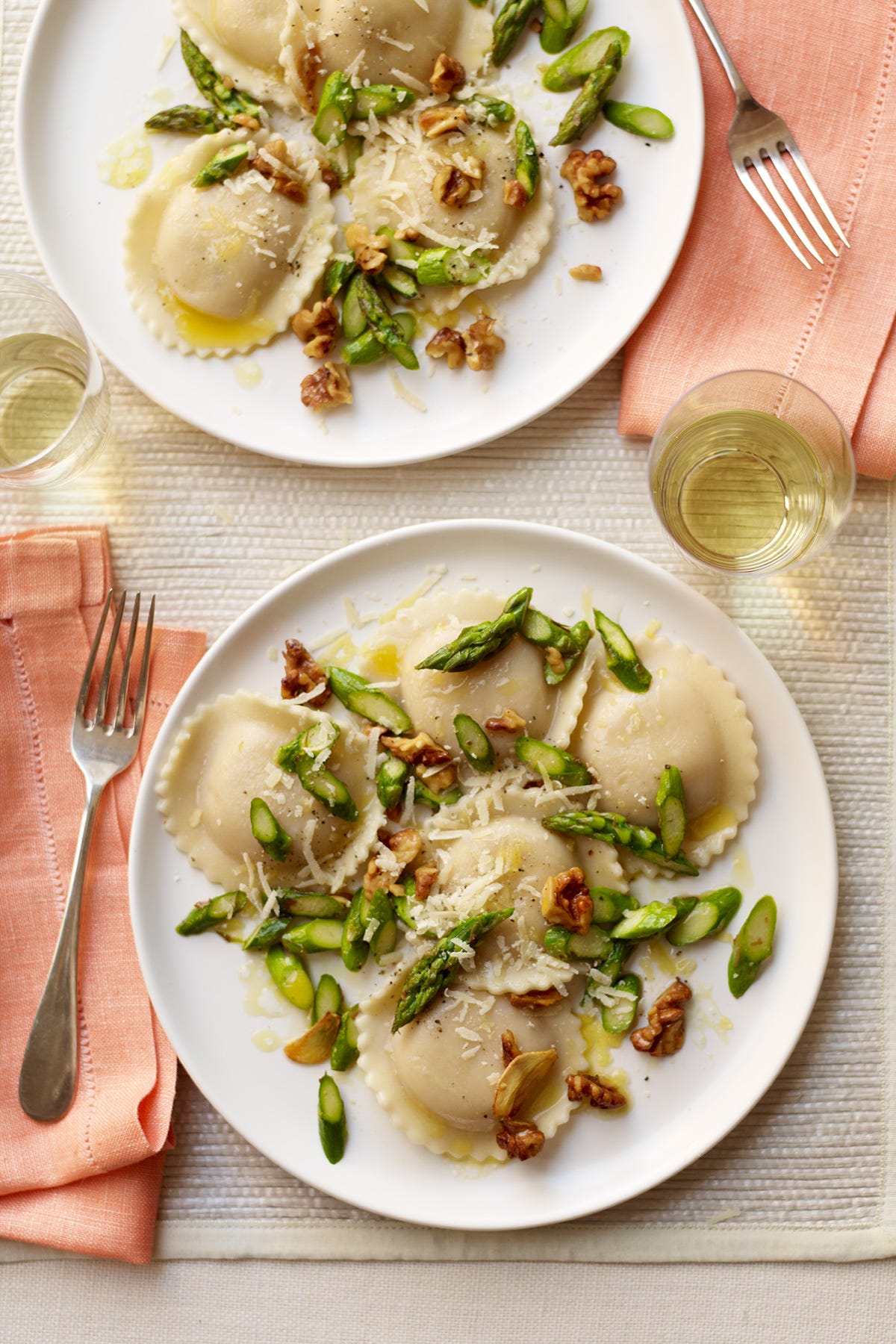 One-Pan Spring Chicken with Asparagus and Edamame
Asparagus and other spring vegetables are soaked in a white wine garlic sauce and served with seasoned chicken breast for a hearty, nutritious evening meal.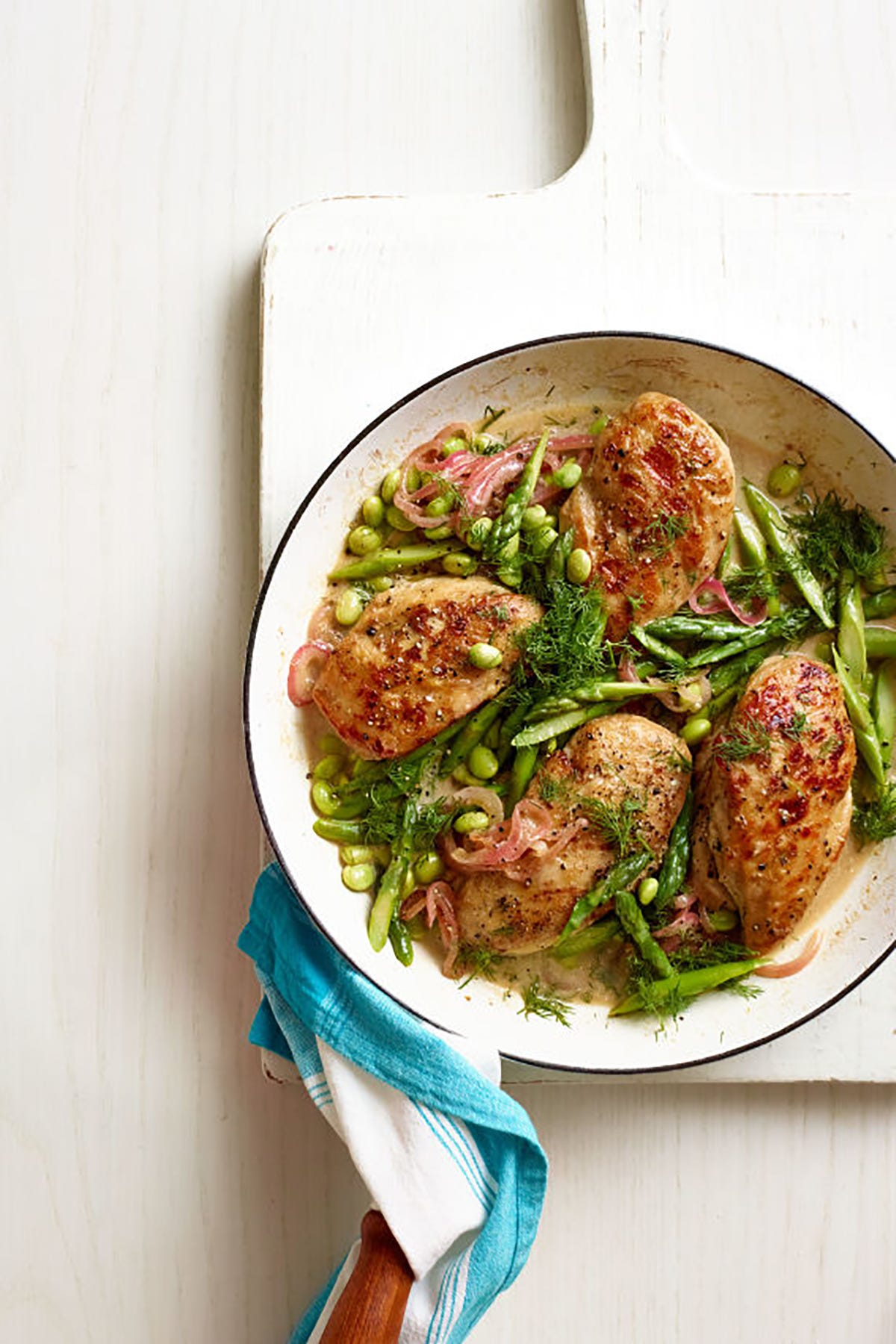 Pastry-Wrapped Asparagus with Balsamic Dipping Sauce
Serve warm, pastry-wrapped asparagus with an herb-infused balsamic vinegar sauce for an appetizer your guests won't be able to resist.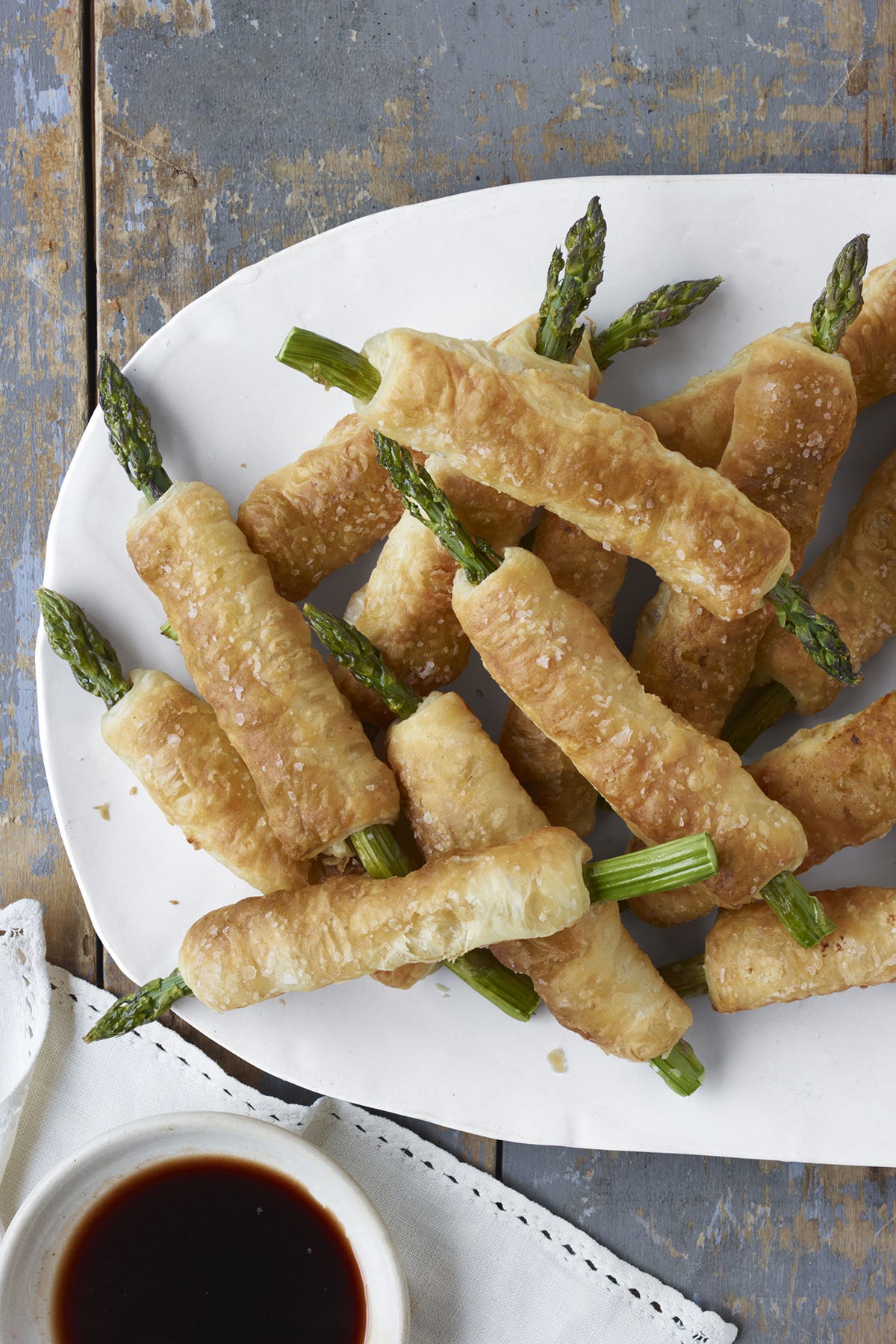 Asparagus, Peas, and Tomatoes with Herb Butter
Sauté asparagus, tomatoes, and peas in olive oil and garlic, then serve with homemade herb butter for a healthy salad or side dish that's bursting with flavor.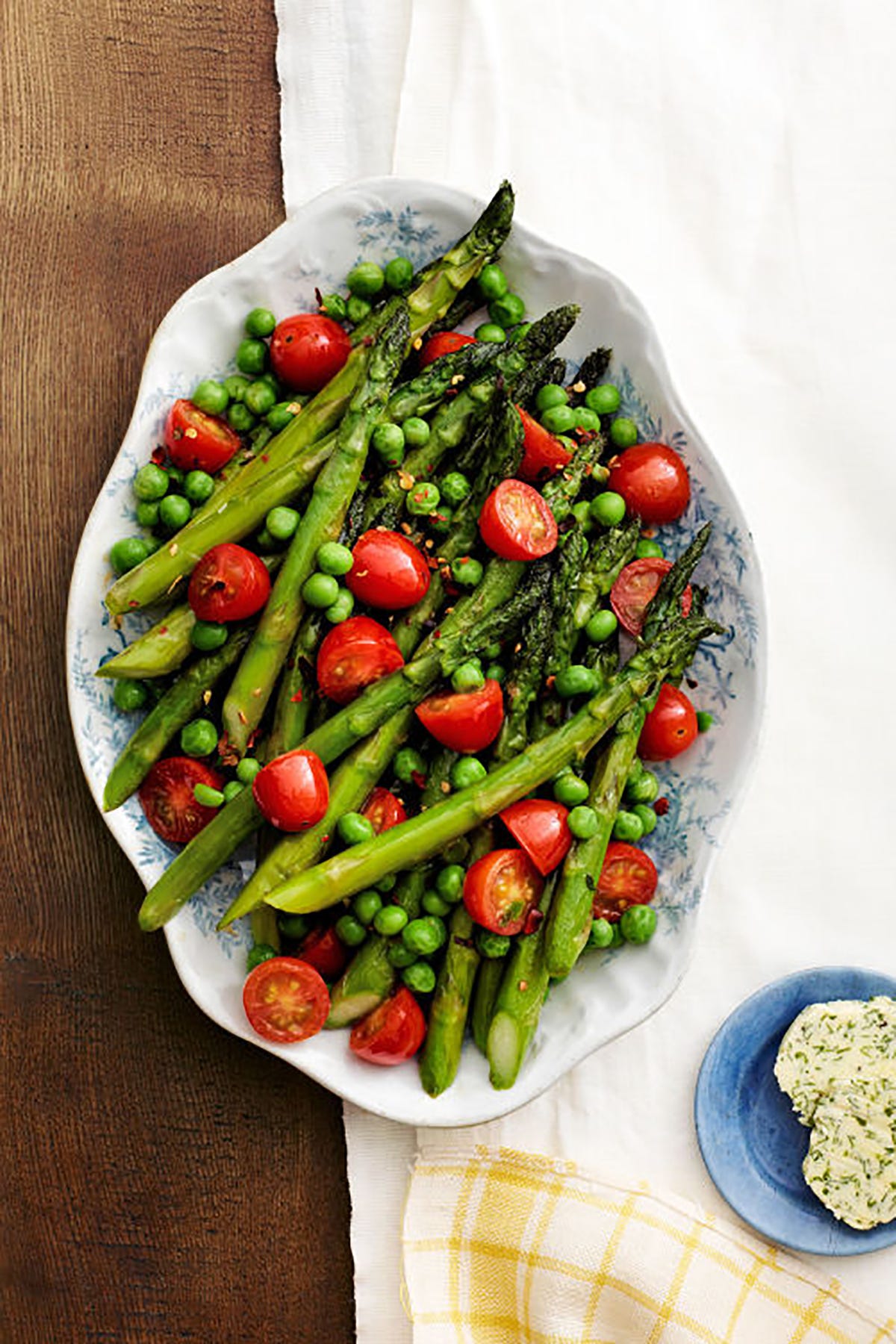 Asparagus Parmesan Soup
This cheesy asparagus soup makes for an excellent (and easy) first course at a dinner party or luncheon.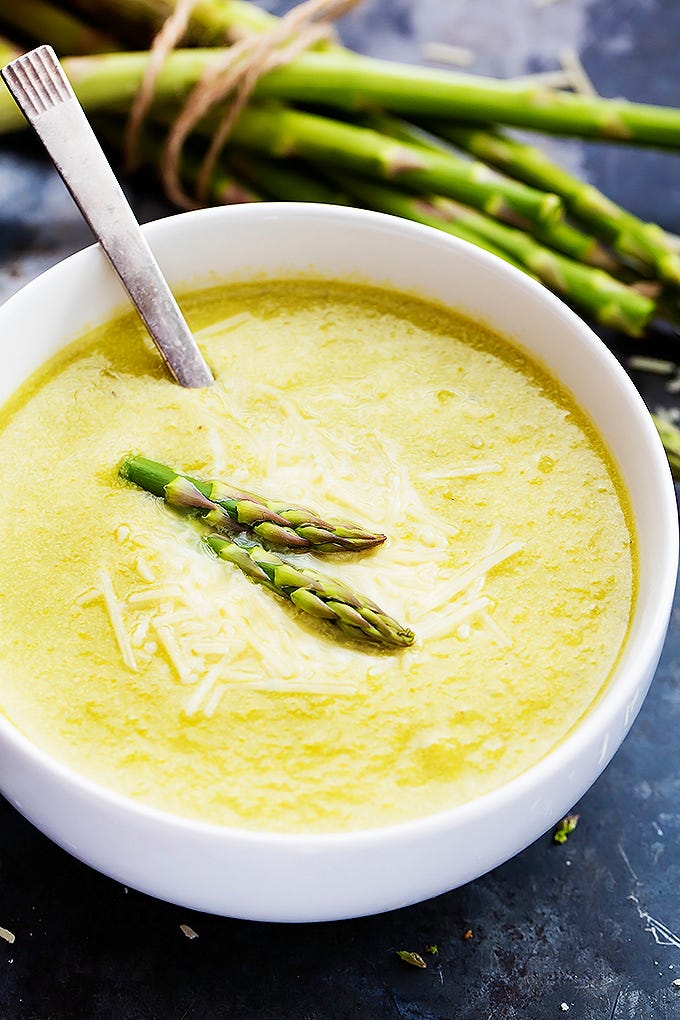 Get the recipe at Creme de la Crumb.
Grilled Asparagus and Shiitake Tacos
These vegetarian tacos put a healthier spin on Taco Tuesday.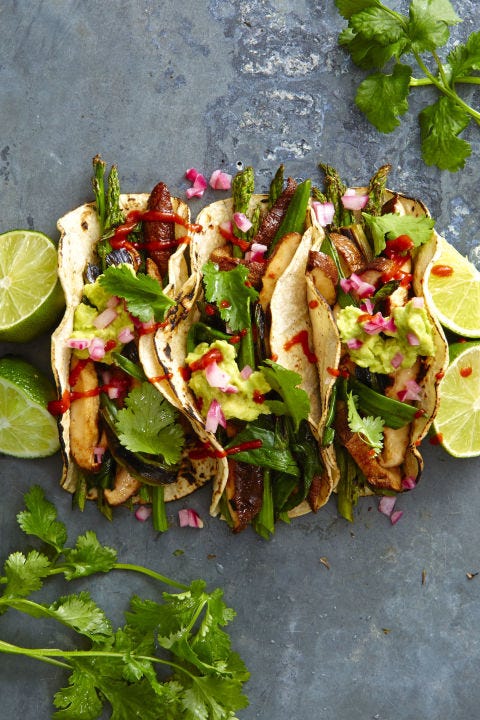 Get the recipe at Good Housekeeping.
Asparagus and Ricotta Tart
When you want to turn regular old veggies into an elegant appetizer, opt for this beautifully styled Asparagus and Ricotta Tart.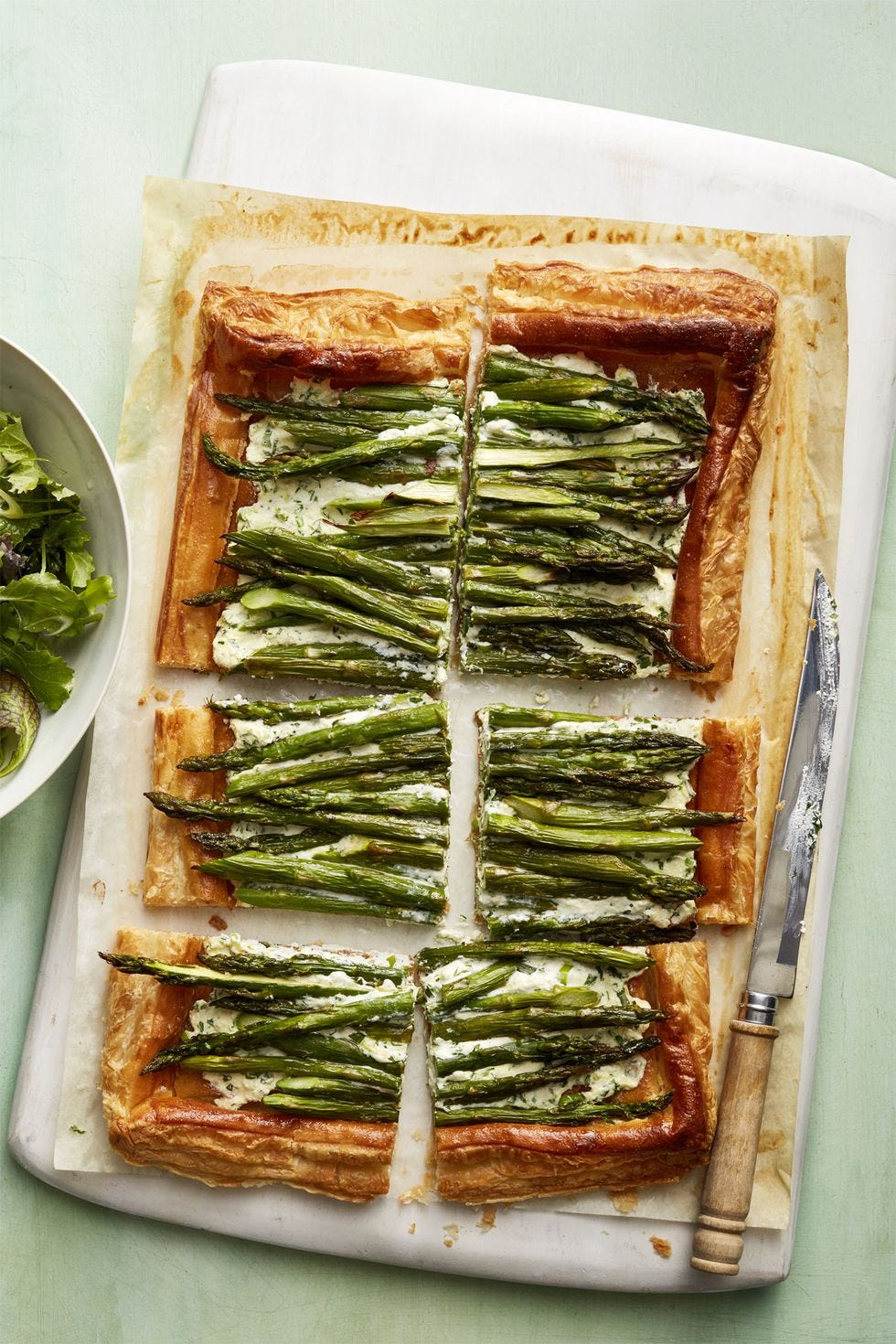 Get the recipe at Woman's Day.
Prosciutto-Wrapped Asparagus
When a recipe is only two ingredients, there's no way you can say no.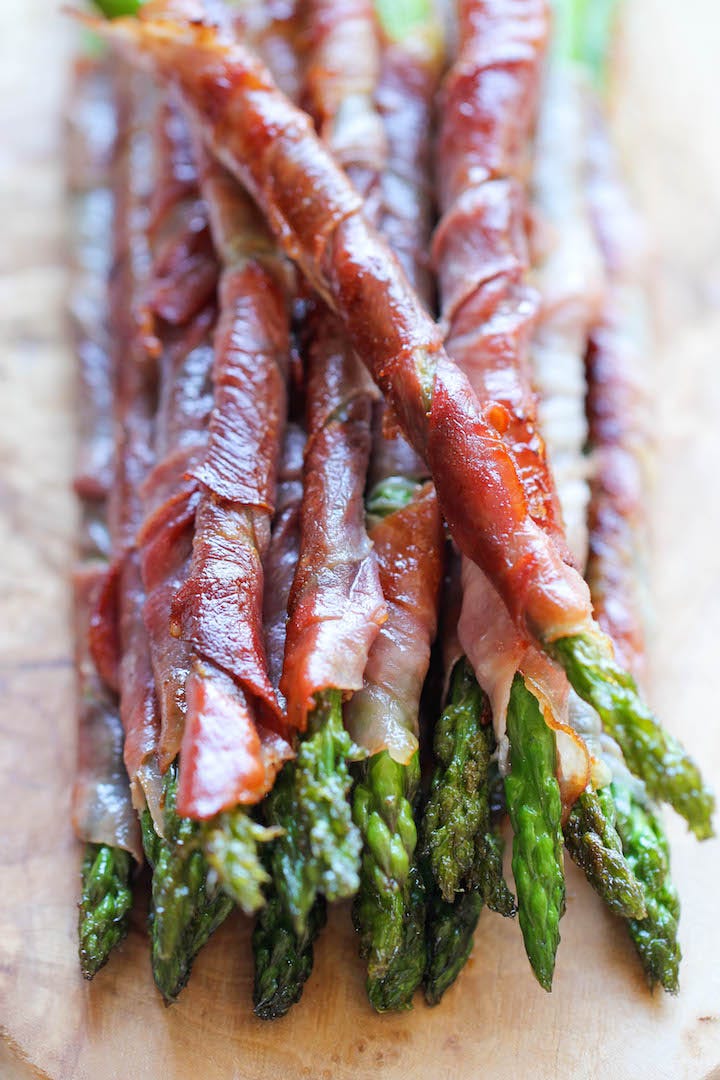 Get the recipe at Damn Delicious.
Asparagus & Potato Pizza
Don't order pizza for delivery this weekend—instead, try this potato and asparagus variation that's addictively delicious. Give it a sprinkle of provolone and drizzle of pesto, and your family will devour this pizza in a matter of minutes.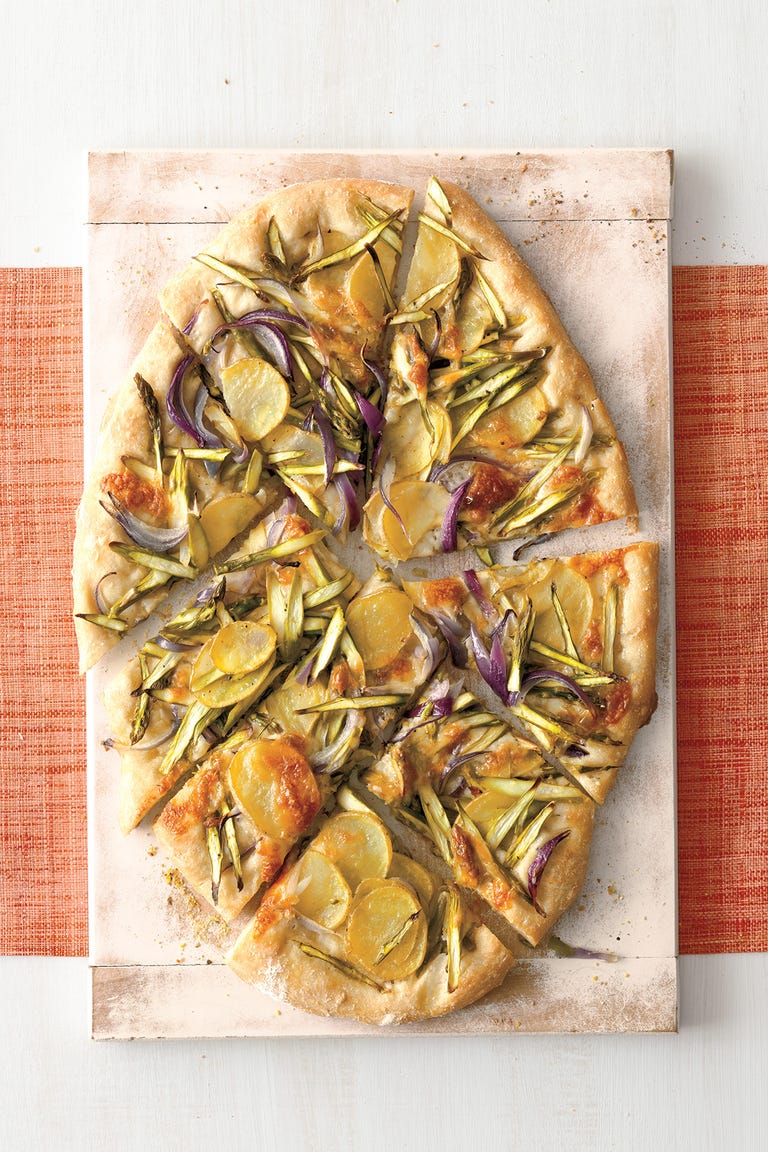 Brown Butter Tortellini with Toasted Garlic and Asparagus
The ingredients list is unbelievably simple, but rich, nutty brown butter coats the asparagus and pasta for a tasty burst of flavor.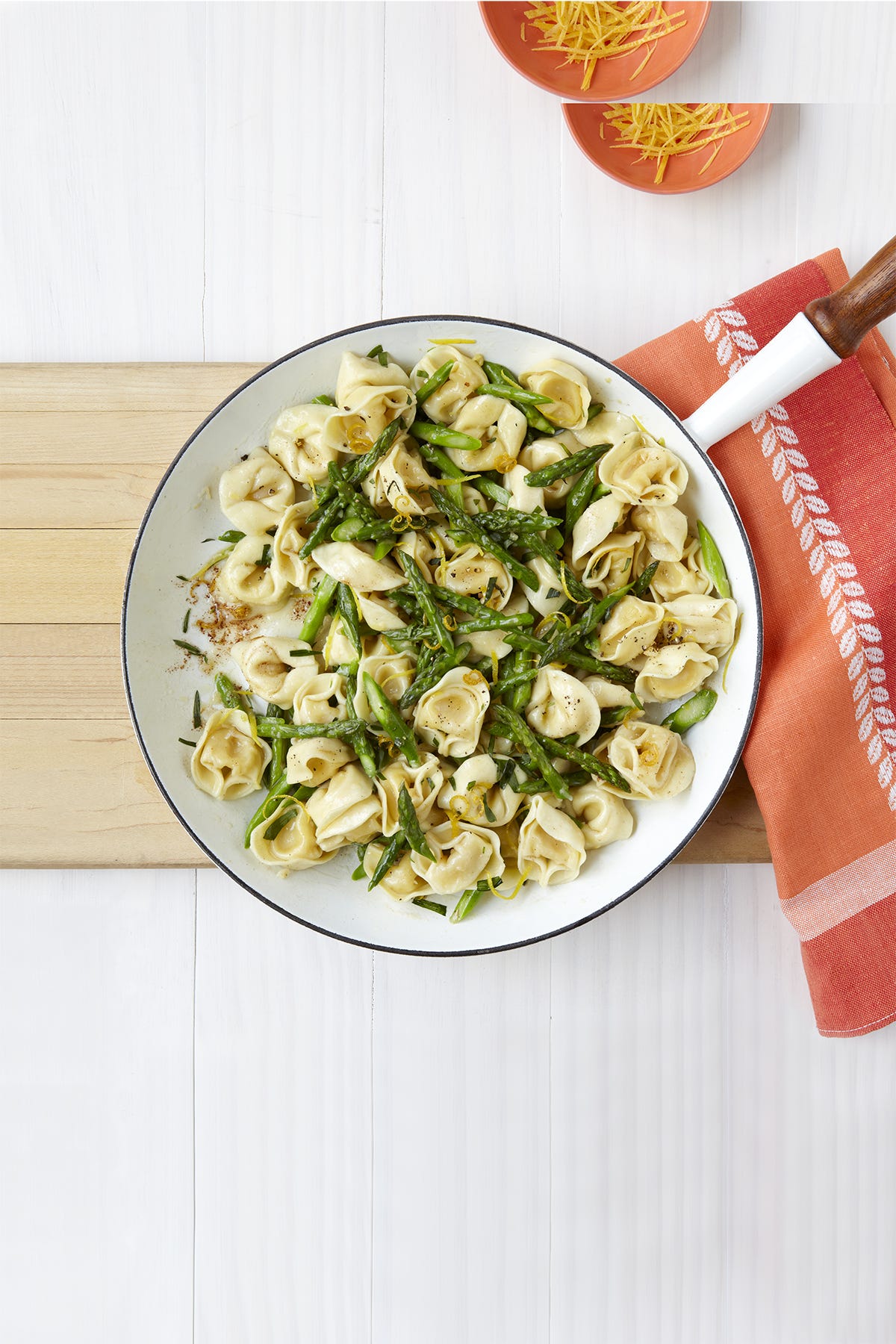 Asparagus-Rice Fritatta
Just seven ingredients are needed for this delicious fritatta, including fresh tarragon, pancetta, and asiago cheese.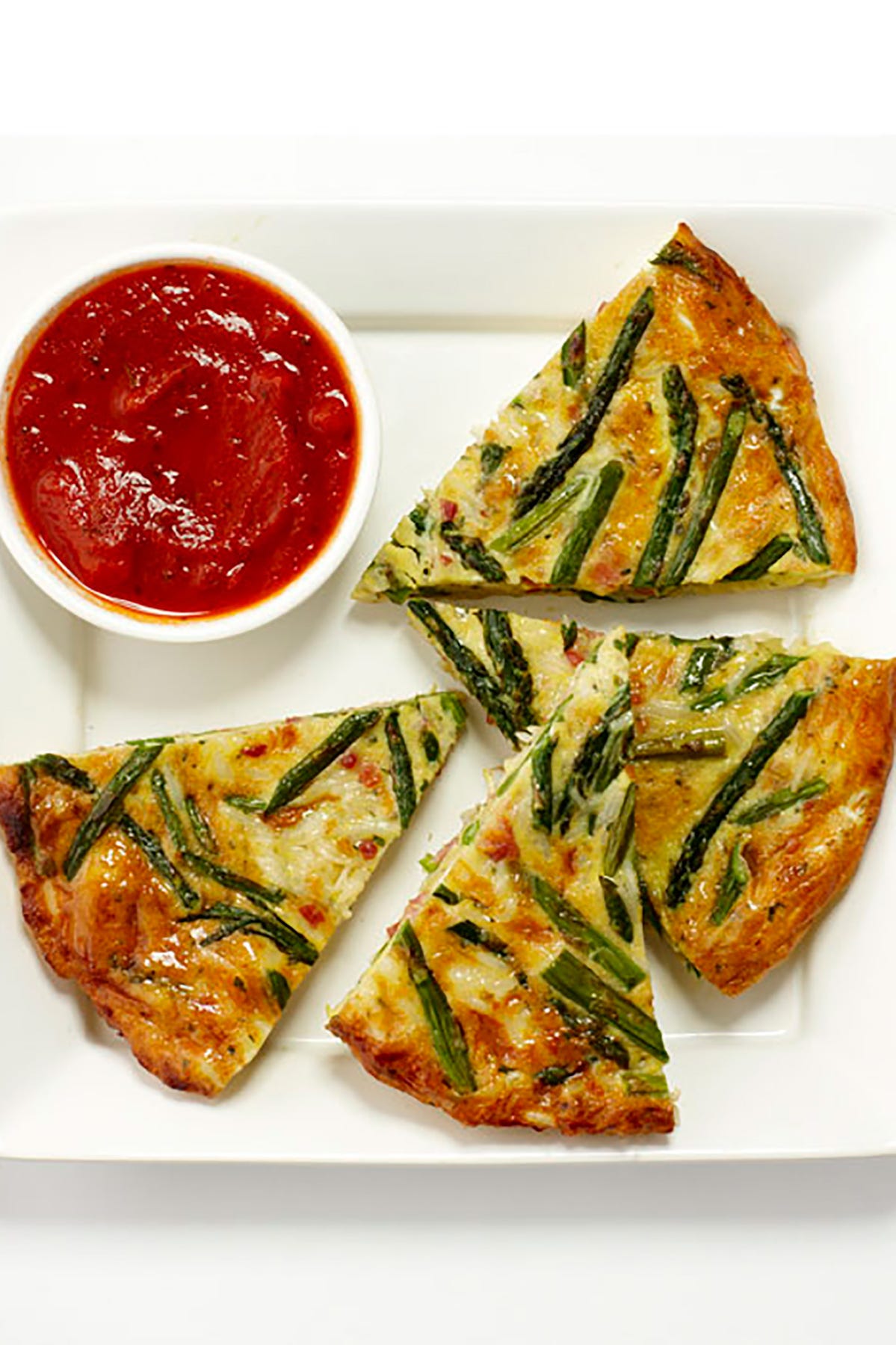 Fusilli with Asparagus and Peas
Long fusilli is complemented by asparagus and crisp sugar snap peas soaked in a light lemon zest and shallot broth. The best part: This healthy dish can be thrown together in under 20 minutes.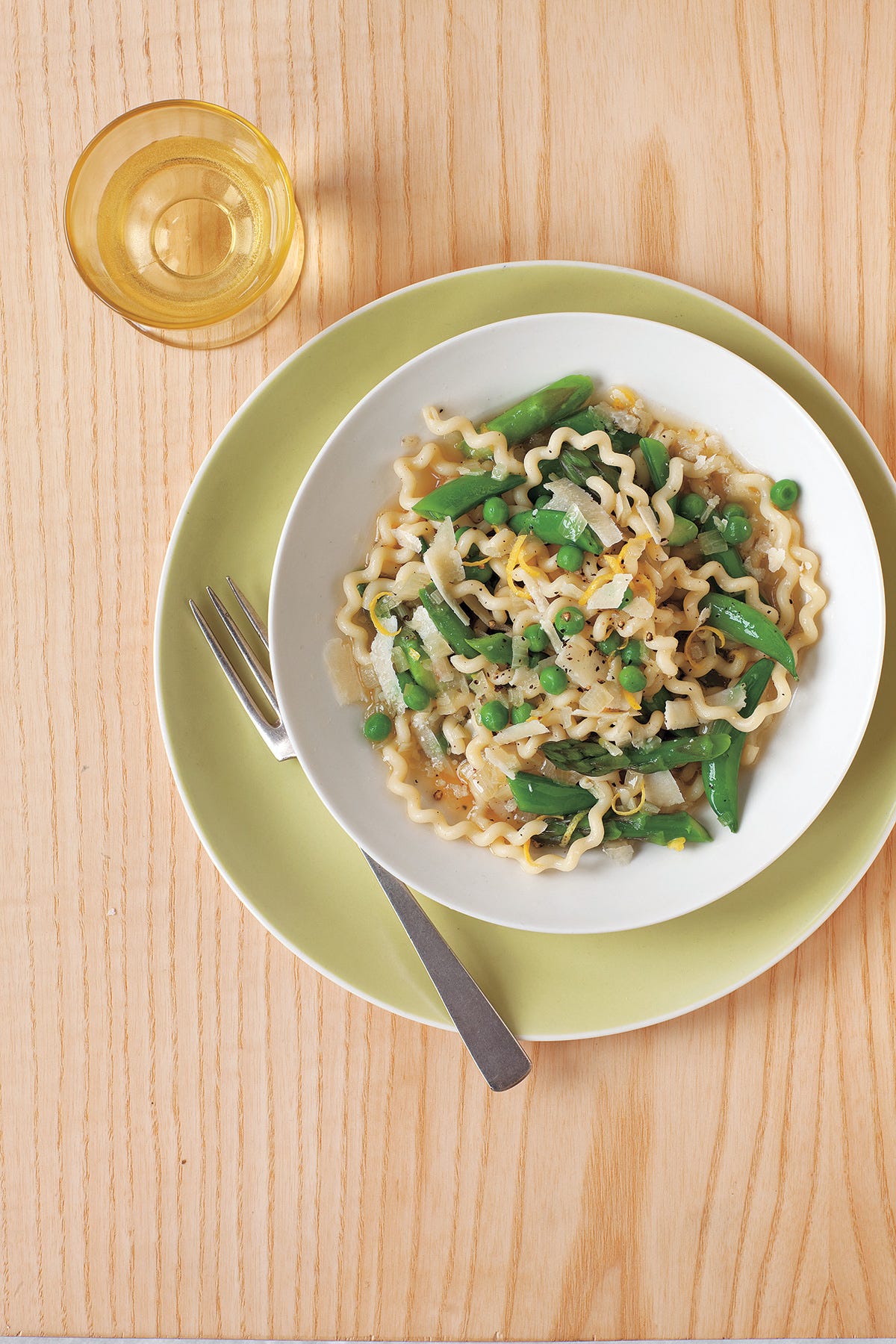 Asparagus Soup with Turkey and Tomato Tarts
The rich earthiness of asparagus makes it perfect for a soup; here, it's pureed with chicken broth, chopped sweet onion, and potato. Served with delicate tomato tarts, this meal is light and satisfying.